Following an innovative training programme entitled "Pathway to Hospitality", participants recently received their certificates at a celebration in Broughton.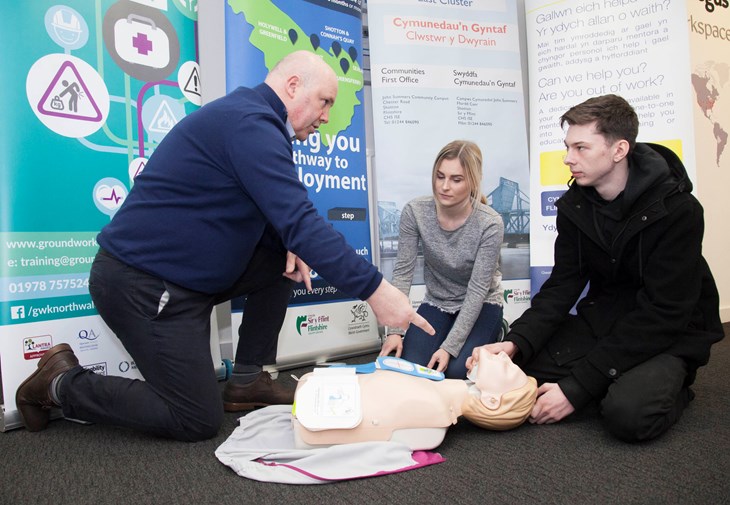 The course, funded by LIFT, which supports long term unemployed back into work, ran for five days over two weeks at the Regus Business Suite at Broughton Retail Park.
During their time on the course, the 12 participants from Flintshire learnt about food safety, customer services, emergency first aid and health and safety. They also received training on how to use a till. The course, which is accredited, will now help them to find future employment. LIFT mentor, Debbie Barker, will work with the attendees to find them potential work placements and source employment for them, including at Broughton Retail Park.
Jake, from Mold, said:
"This has really helped me and it has also been good fun. I feel like I have really learnt a lot and gained some qualifications which will hopefully help me find work."
Jess, from Connah's Quay, said:
"Doing this course will certainly make me more employable. The first aid course is useful in a work situation, and, having three children, I can apply these skills at home too. I'm also doing a SAGE accountancy course through the LIFT programme which I can do online while the kids are in school, which is really useful. I'm really looking forward to finding employment thanks to these LIFT courses."
Mark Hughes, the trainer, could not praise the group enough, saying:
"They have been a brilliant group, really enjoyable to work with and they are all really engaged and keen to learn. It's a great feeling to be able to help them into employment – I have watched their confidence grow and I have seen them all develop in a variety of different ways."
Flintshire County Council's Cabinet Member for Economic Development, Councillor Derek Butler, who said:
"Being able to run training programmes like this with the support of our partners is vital for our local economy. We need to invest in local people so that they can take advantage of employment opportunities in the area. I'm delighted that this course has been successful and I wish everyone the best of luck for the future."