Hannah Blythyn Visits Refurbs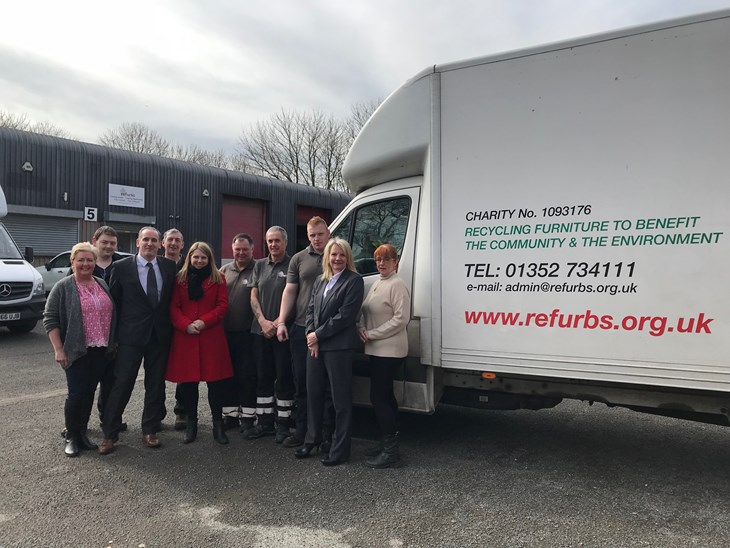 Hannah Blythyn Assembly Member for Delyn and Minister for the Environment came to visit Refurbs on March 14th 2018 to congratulate the team on winning the environmental award at the WCVA 3rd Sector awards.
Hannah had a tour of the site and met the team at Refurbs. Kevin Barry General Manager showed her the soft furnishings deconstruction programme which has seen more than 6,300 items deconstructed , diverted almost 270 tonnes of waste from landfill and recycled over 6,800 items (205 tonnes) - as well as delivering a recycling awareness campaign at all of the Household Recycling Centres (HRCs) in Flintshire.